Tomboy???
When I was a kid I hated it when my parents would say..
"This is our little tomboy" when they introduced me
I always thought, " Hey, I'm NO boy"
but it was true that I did play more with boys on my street
they didn't cry when they got hurt
or worry about getting dirty or wet & muddy
So Yeah They Could Be More Fun Sometimes...
but I definitely was a girl,
not a girly girl,
but definitely a girl none the less.
and most of the tomboys I've ever known
have ended up getting involved in fashion
either personally or professionally
I Am One of Them Too!
Isn't there something sexy about a woman
wearing men's clothing??
I mean....
Can We Talk Here??
Garbo Made it Work
she coaxed the idea into the mainstream
NOW....
there is no question that Greta Garbo
was a Fiercely Sexy Woman
There is NO boy, Tom or otherwise in her picture
Of Course She Wasn't The Only One.....
Kate Hepburn
Beautiful and a Huge Star,
BIG Box Office Draw
I would have to say
that she did not fall into
the "girly girl" category
AND THEN OF COURSE
MY IDOL
Diane
"Annie Hall"
did it

for me
Cool permission to dress
the way I was naturally inclined,
definitely cute, stylish and sexy,
&
NOT

compared in any way
to those Girly Girls!
For instance.....
Me on the Right
my cousin Anne (who I love) on the Left
do you see the ladder behind Annie's legs?
uh yeah..she didn't actually climb the tree
but how could she
wearing patent leather shoes with silver buckles
pressed jeans, a stark white shirt with peter pan collar
and a pale pink windbreaker
This is where I come in...
Filthy Keds canvas sneakers,
once white socks bunched down
with some form of dirt in the creases
plaid wool boys jacket
one pigtail up & one pigtail down.....
The thing is...
I can't see myself "in" what Annie is wearing
Then or Now!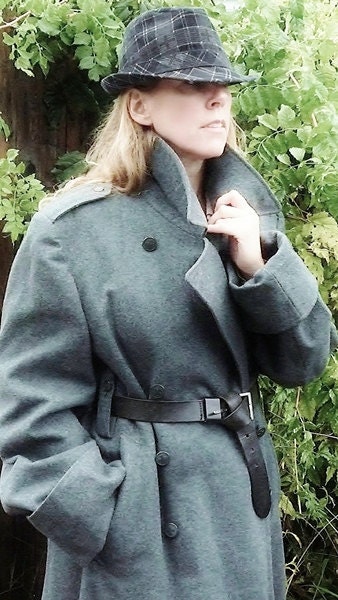 I think that is why I buy & sell a lot of men's vintage clothing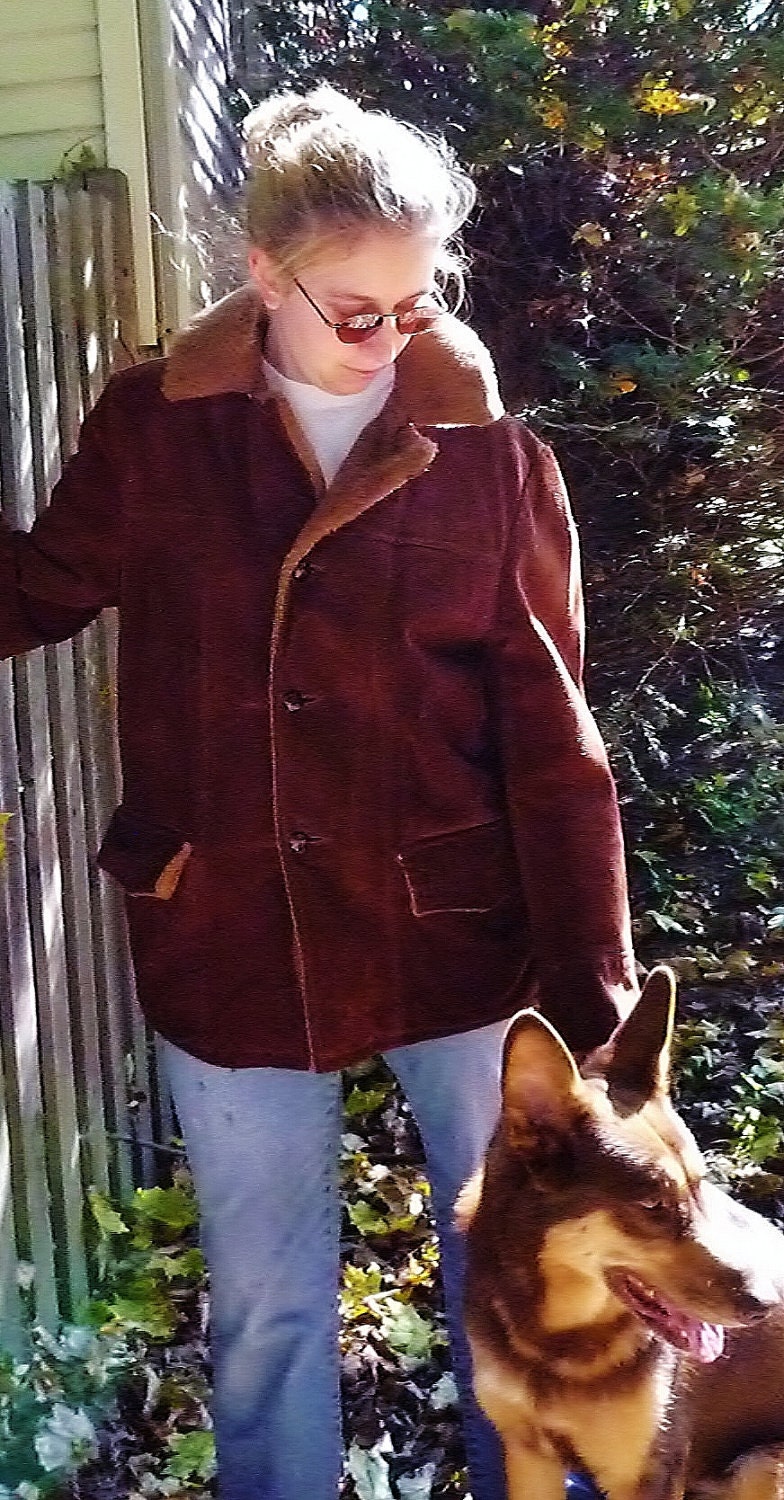 for women to wear!
Even the vintage I sell that is more traditionally feminine...
I have to mix in an unconventional way....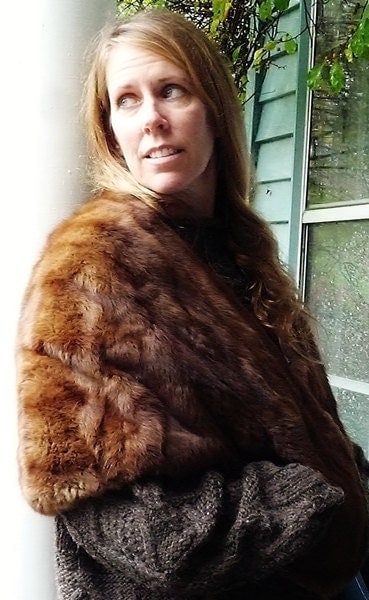 ....like this beautiful mink wrap!!
Bren's not wearing it with a sequined dress
"nuh uh"
but over a cabled wool sweater and jeans
She looks

BEAUTIFUL!
See......
Definitely
No Boy in That Picture!!